Meeting facilities
La Laboral Culture City is a space that is open to all that is going on in the world of arts, research and new technologies. In this unique city, different expressions of culture and training co-exist on a daily basis in order to serve and act as a meeting point for those committed to knowledge, the sharing of experiences and innovation.
A mere 30 minutes from the airport, excellently connected to the rest of the region and only 3 km away from the historic city centre of Gijón, La Laboral Culture City is a magnificent venue in which to hold and organise any event.

La Laboral is a space perfectly suited to meeting your company's needs. Its multi-purpose and functional architecture is ideally suited to holding all types of business, cultural and social activities. The wide selection of rooms and halls inside this monumental building meet the needs of all those who wish to hold an event in a unique setting.
Register now
Other venues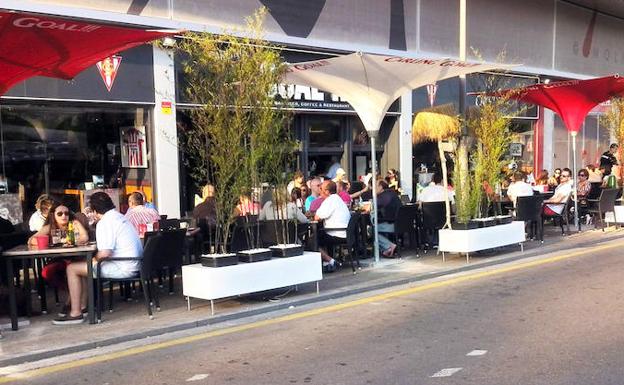 Carling Goal
A nice bar under Real Sporting de Gijon stadium, with good music, food and beer. The best posible place for our Welcome party.

Address: El Molinon Stadium, South end, near gate 14
El Molinon - Enrique Castro Quini
The oldest stadium in Spain, Real Sporting de Gijon has been playing here since 1908.
Free guided tours available for SNM18 attendants Thursday at 18:30 & 19:30
Santa Cruz - Gijon Industrial
The home of Gijon Industrial. SNM18 attendants can watch a first team training and enjoy a dinner.

Address: Avenue Eduardo Castro s/n
Pura Vida
A cool terrace in the waterfront will be the place for our farewell party.

Address: Av. de José García Bernardo, 7 near beach gate 17
All venues map
In this map are marked the venues for the Summer Network Meeting, and the best bus stops to get in them.
Bus is the best way to move around Gijon. Check http://en.bus.gijon.es for a full information about lines and timetables.
More venues and other POI's will be added soon.